MAXJET PARTS CLEANING EQUIPMENT SPECIALS
You know the importance of providing good equipment for your technicians to do their job.  We are proud to have served many service shops in the United States as well as overseas.  Our heavy duty parts cleaners are the best value in the industry.  We can provide batch cabinets, ultrasonic, immersion, and spray booths. We offer total custom designed units. Quality Systems also distributes bead blasters, airless shot blasters, and tumblers.
We offer leasing as an easy way to finance equipment but we will always take a check.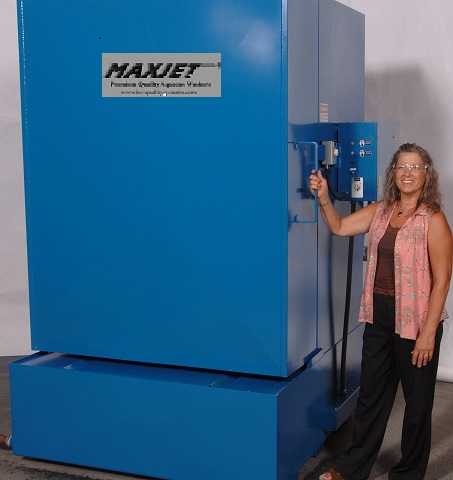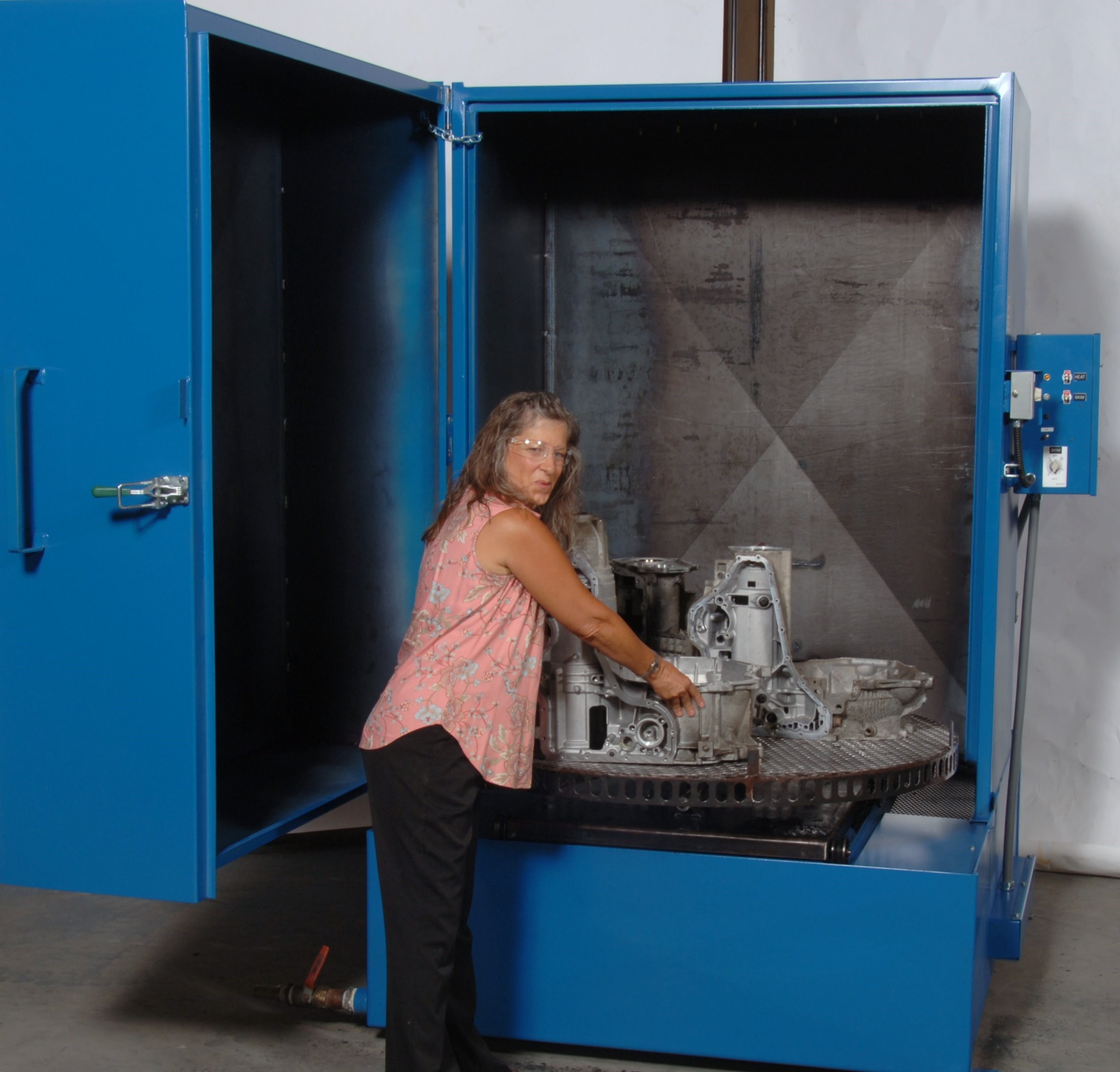 Large Heavy Duty Heated Parts Washer
50" Turntable with 60' working height inside – load cap. 2,500 lbs
Reg. $12,518 you save $520 our sale price is $11,998
36 Payment Lease to own as low as $380 month with a $1 buyout
Heavy Duty washers are available from 30" to 120" turntables and up to 10 ton capacity
Model 5045 Shown with optional head rack with center down spray bar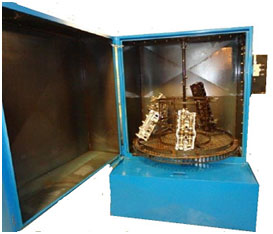 50" turntable with 45" working height Reg. $10,641 you save $650
SALE PRICE
$9,991
36 Payment Lease to own as low as $314 month with a $1 buyout
LARGE EXTRA DUTY JET SRAY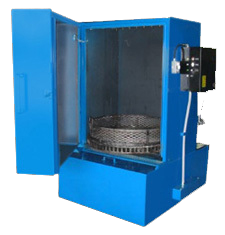 60" Turntable 5,000 lbs W 60"Working Height
15 Hp Pump with 230 V or 460 3ph $18,677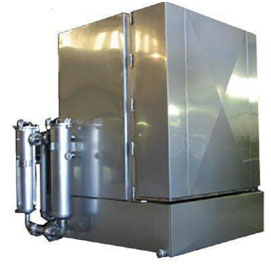 72" Turntable 5,000 lbs W 60" Working Height,
40 Hp pump available in 230 or 460 V 3 ph $38,750
Available in mild steel or stainless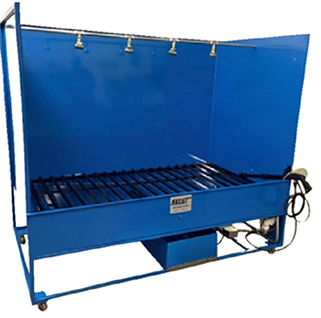 Heated Wash and Rinse
Spray Bay 84"L X 48"W X 54"H
14 Ga steel Construction
Optional Stainless
Cost

$4,400

save Free Shipping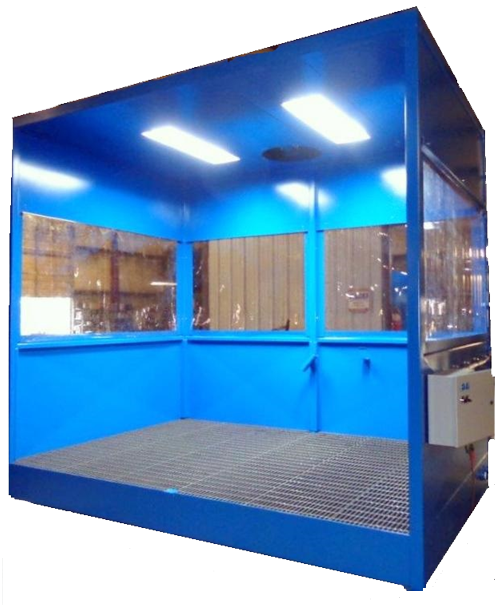 Three Side Wash Bay Shown with Optional Ceiling
6'X10' floor with 7' steel sides
Holding tank with sloping floor to 2" drain
Optional Stainless Steel
Cost

$9,375
CUSTOMS SIZES AND MANY OPTIONS ARE AVAILABLE
CALL US TO DISCUSS YOUR CLEANING NEEDS
866-540-7575